Dr. Bruce Epperly Adds "Two" the Series
Bruce Epperly, pastor and professor, brings two new books to the Topical Line Drives series.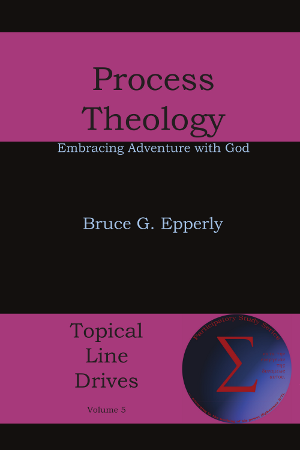 Process Theology: Embracing Adventure With God (ISBN#1631990020) is a brief, lively, and engaging book. If you have ever wondered what process theology is or struggled to understand the concept, Dr. Epperly untangles the difficult concepts and shows how we can envision a God who is in relation to us throughout our lives here and in the next world. He believes that "God is present at the moment of our conception, guides us through the adventures of this lifetime, urging us to rejoice in embodiment and bring healing to our world, and upon our final earthly breath receives us with open arms with visions of future adventures in communion with God and our fellow creatures."
Then in Holistic Spirituality: Life Transforming Wisdom from the Letter of James (ISBN#1938434765) Bruce Epperly disagrees with the bad rap this biblical letter has received amongst Christians, especially modern protestants. Often considered not as theologically serious as the writings of Paul, nor as gracious as the gospels, too works-oriented and just a bit obscure for others. Some have even questioned whether it is truly a Christian book. We are more likely to see a seminary course on Romans or Galatians than on James.
Bruce believes James has something important to say about the way we live as 21st century Christians, just as it did for 1st century Christians, but he also doesn't think James is in opposition to Paul. He suspects the two apostles would have had no difficulty with each other's theology.
Both books are available on EnergionDirect for $4.99 and on Kindle for only $0.99 and remember U.S. Shipping is free!